WEG AUTRIAL SUPPLIES VFD PANEL FOR A GAS COMPRESSOR APPLICATION LOCATE...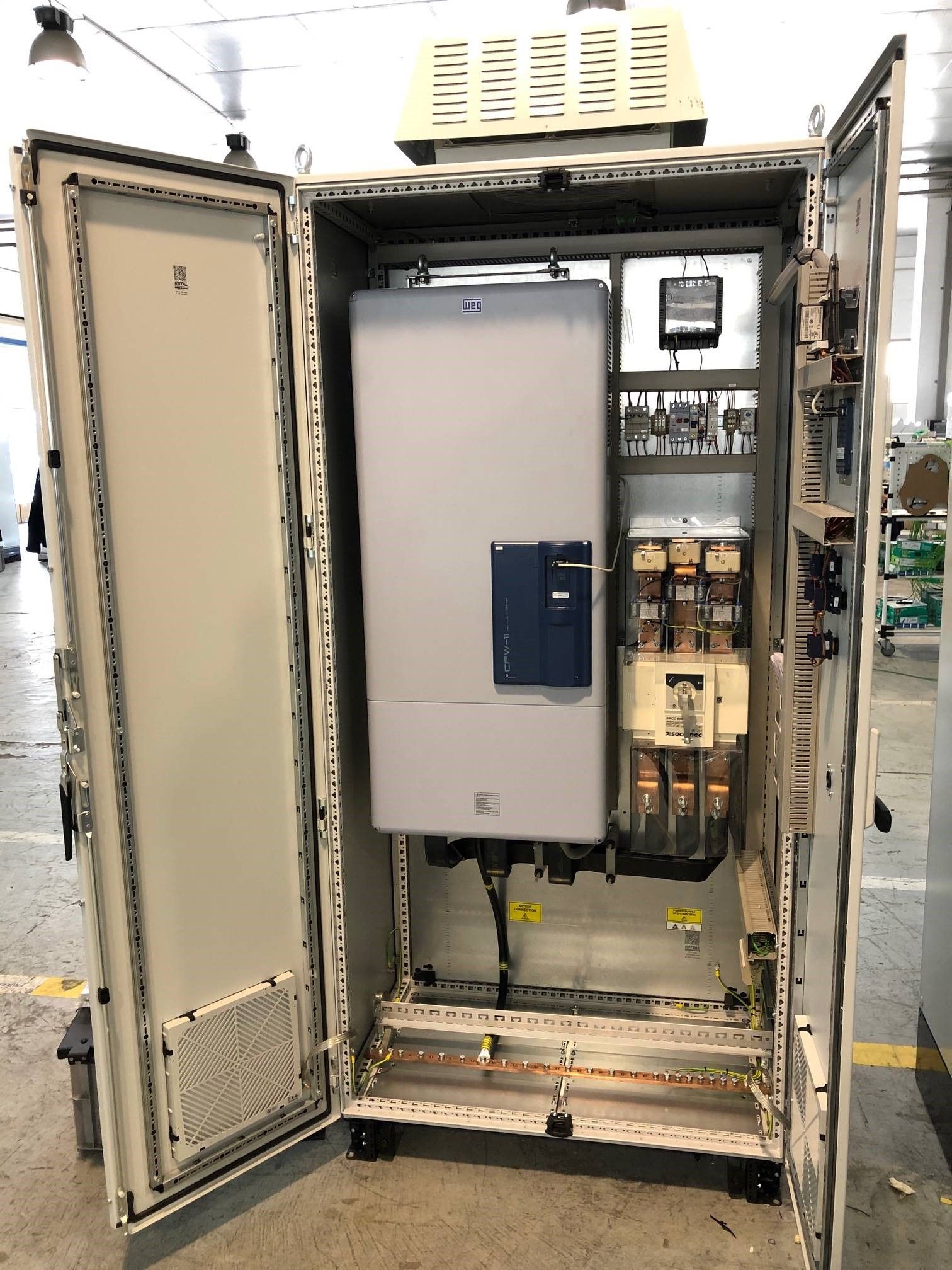 WEG AUTRIAL
consolidates its position in the Oil and Gas sector with its Motor Control Center and Electrical Panels with Variable Speed Drives, Soft starters, Star-Delta and Direct Online, with power ratings up to 2.000 kW in Low Voltage Systems with several projects worldwide.
WEG AUTRIAL has designed, produced and delivered many projects through the Overall Equipment Manufacturer (OEMs) and Engineering Procurement and Construction (EPC) companies in Variable Speed Drives or SoftStarters, for multiple applications such as Compressors, Fans, Pumps, Crusher, Mills and Dryers.
The specific requirement for each Load Type, Application and Project specification have been considered to define the suitable components that will ensure the performance during lifetime and cost-effective solution.
WEG AUTRIAL has applied its know-how of more than 40 years producing Electrical Panels for the most important industries segments and projects for diverse locations around the globe.
The Variable Frequency Drive Panel features are:
Free-Standing with Forced Ventilation, for Harsh Environment, IP42, Metallic Enclosure.
Switch Disconnector and High Speed Fuses to protect Drive semiconductors, adding the possibility of equipment disconnection through the Rotary handle on the door for safe operation and maintenance.
A temperature study has been developed and tested to correctly define the cooling system and Air flow needed.
A Multifunction Energy relay has been supplied to measure and monitor the energy efficiency of Power Drive System, which is connected via Modbus TCP with the customer communication network.
Thermal Protection Relay for monitoring the PTC inside the electrical Motor which ensures the correct functionality and prevents the motor damages due to overheating.
WEG AUTRIAL can also include the Line Filters for Harmonic Mitigation, Load filter for dV/dt attenuation, By-pass system, multiple Communication protocols and Motor Temperature Monitoring.