Electrical cabinets and grouping boxes for photovoltaic plants in Spai...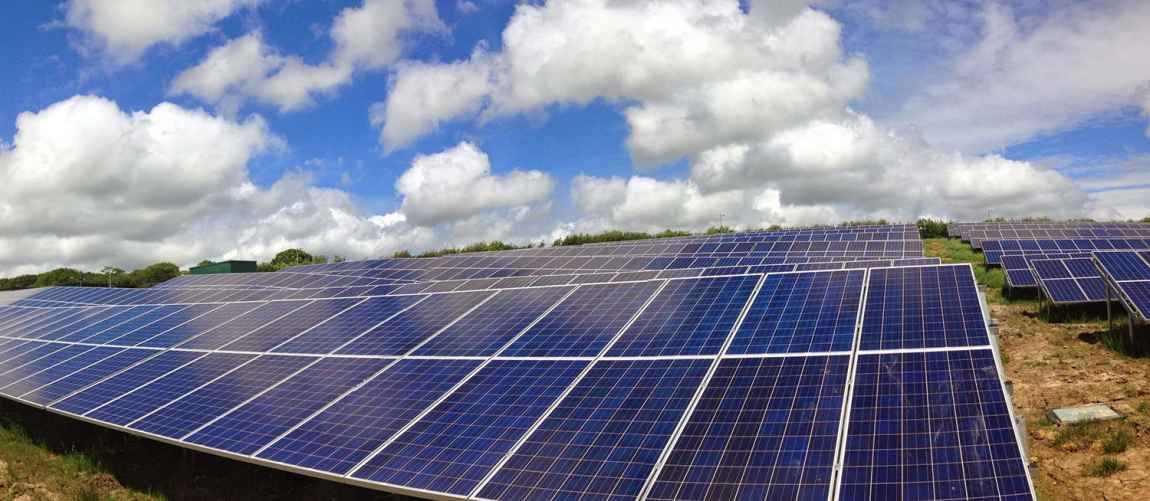 WEG AUTRIAL SUPPLIES THE FIRST CERTIFIED CABINETS TO COMBINE STRING-INVERTERS AT 800Vac FOR PHOTOVOLTAIC PROJECTS IN SPAIN AND UNITED KINGDOM.
WEG AUTRIAL consolidates its position in the photovoltaic sector with its string monitoring boxes in DC, AC combiner boxes for string-inverters In AC and SCADA cabinets, with an equivalent of 3GW supplies in projects worldwide.




Electrical panels for photovoltaic sector
WEG AUTRIAL is producing the cabinets to combine string inverters with an output voltage of 800Vac certified according to IEC 61439 1&2 normative. Such cabinets, designed for outdoors, will be connected directly to the power transformers. WEG AUTRIAL provides the engineering to define the the laboratory tests for heating and short-circuit in order to assure the compliance with the components, designs the cabinet according to the demanding ambient and installation conditions and performs normative.
WEG AUTRIAL is also supplying the first level boxes certified according to IEC 61439 1&2 normative, such boxes can combine from 2 to 5 string-inverters at 800Vac, with protection by means of on-load switchable fuses or circuit breakers. This solution allows the EPC contractor an optimization of the electrical installation.
WEG AUTRIAL has been awarded the cabinets and boxes at 800Vac for the photovoltaic plant 2,3MW Lancashire in UK. Also in Spain, WEG AUTRIAL has won three projects in Cordoba, Almeria and Albacete with a total power of 136,6 MW.
WEG AUTRIAL se consolida en el sector fotovoltaico a través de sus cuadros eléctricos de monitorización de strings en corriente continua (DC), cuadros de agrupación de string-inverters en corriente alterna y armarios de SCADA, con un suministro equivalente a 3GW en proyectos internacionales.
Ingenieria para sector renovables
Technical characteristics project electrical panels renewable sector
Voltage: 800Vac, 3Ph 50/60Hz
Icu: hasta 50kA
Earthing: IT, TN
Outdoor installation.
Compliant with IEC 61439 1&2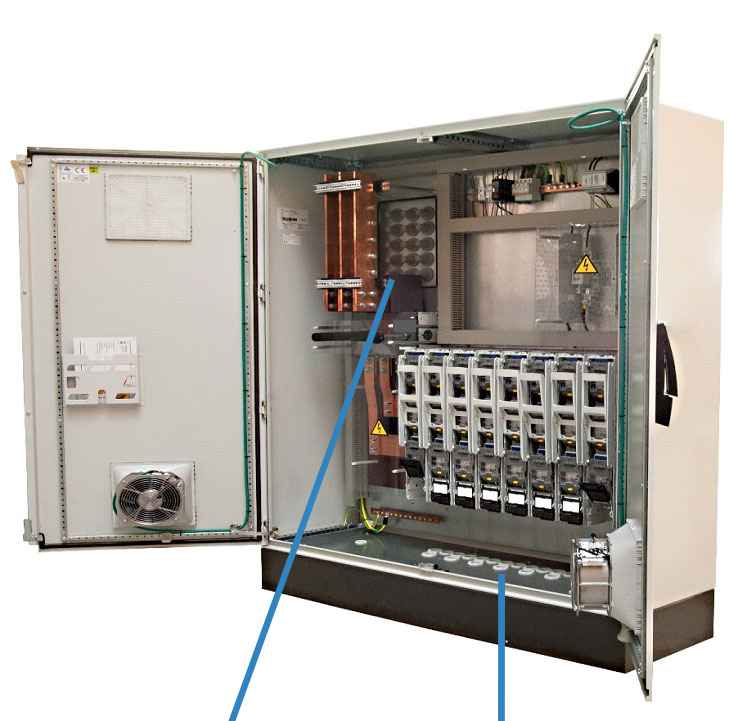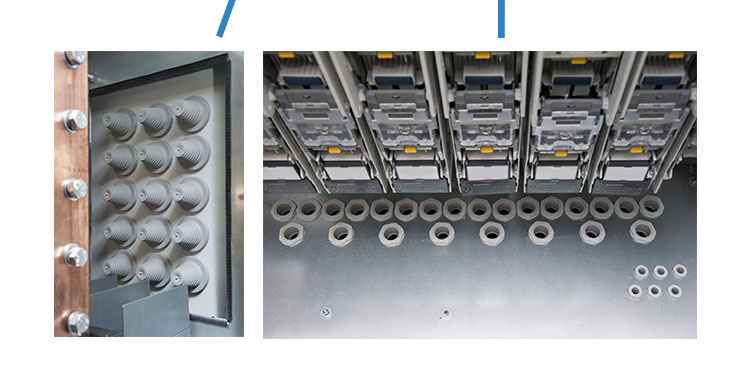 Easy connection for 240 mm2. Aluminium inputs from inverters and outputs to transformer