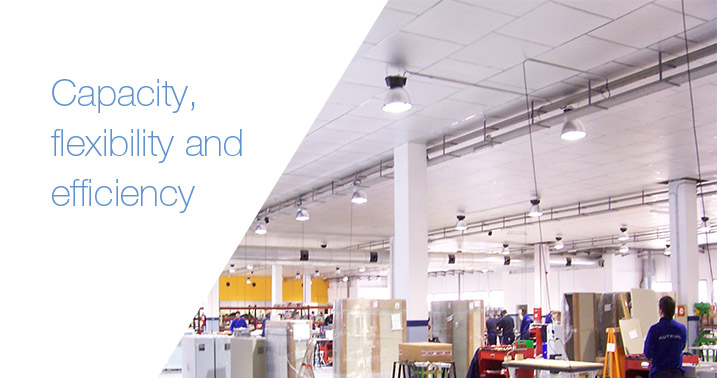 Our production equipment enables us to bring an agile and flexible response to any project, meeting all requirements in terms of production capacity, completion times and delivery deadlines.
With 6,000 square metres dedicated to electric panel assembly and a team of specialised professionals, Autrial is capable of responding quickly and flexibly. Our organisation of the production process based on lean manufacturing and our strong productive capabilities enable us to manufacture products with greater speed, quality and control over the product, guaranteeing delivery deadlines and the specifications agreed with the customer.
Furthermore, we have a large depot for self-supply purposes and the supply of parts to our customers.
The quality department guarantees compliance, implementation and assessment of results to the highest level of system and product quality. Similarly, our after-sales department maintains customer relations based on the assumption that we are fully responsible for the projects we undertake.