WEG AUTRIAL supplies 800Vac cabinets for a 50MW PV plant in the UK.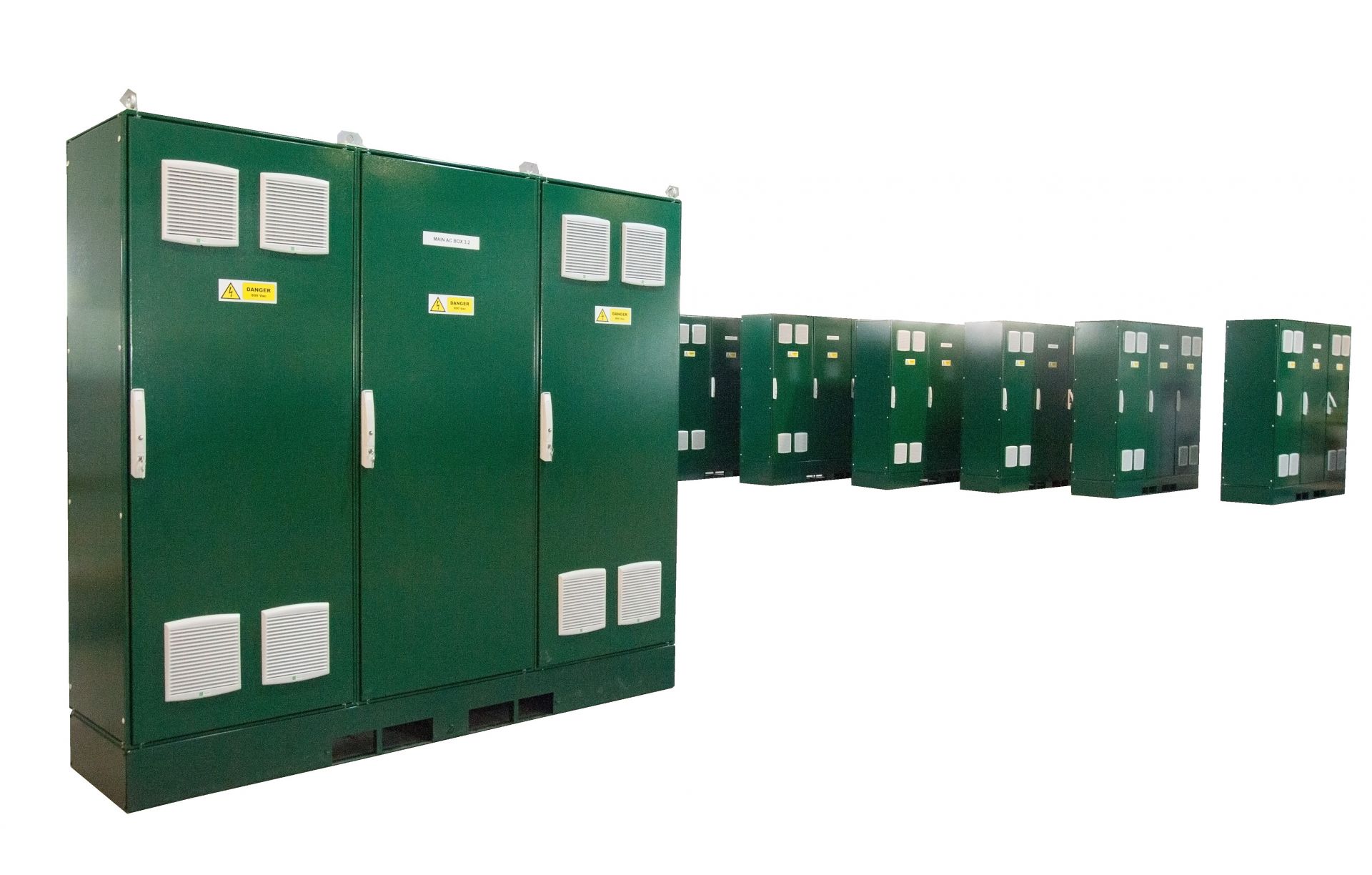 WEG AUTRIAL has been awarded a 50MW project in the UK including 800Vac combiner cabinets.
WEG AUTRIAL consolidates its position in the photovoltaic sector with its string monitoring boxes in DC, AC combiner panels for string-inverters and SCADA boxes/ racks, with an equivalent of 4GW supplies in projects worldwide.
WEG AUTRIAL will design, produce and supply 16 cabinets that combine string-inverters with an output voltage of 800Vac and current rating of 2500A, certified according to the applicable IEC 61439 1&2 standard. Such cabinets, designed for outdoors, will be connected directly to the power transformers. WEG AUTRIAL has performed laboratory tests concerning the short-circuit capacity and temperature rise to assure the compliance with the IEC 61439 1&2.
The cabinets' main features are:
The input/output protections and connecting accessories have been arranged to facilitate the field works.
The cabinets ventilation and heating have been adapted to the local weather conditions.
The enclosures external colour meets the project requirements.
An IT earthing scheme insulation monitor and a power quality analyser have been mounted in each cabinet.
The cabinets also include protections to feed external panels such as a communication panel and an auxiliary services panel.
WEG AUTRIAL is also supplying the first level AC boxes that combine 2 string-inverters at 800Vac and the Auxiliary services panels that transform an IT scheme at 800Vac to a TN-S scheme at 230Vac.